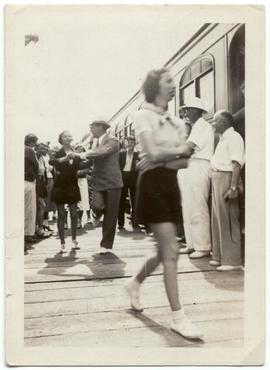 Ivan Dancing at the Train Station
This photograph shows a large group of people gathering on the platform of the train station. Ivan Ackery is at the center of the photograph, dancing with a female partner. Onlookers are Alex Philip and Freddie Fatkin.
On the reverse of the image is the following annotation: "Good Boy Ivan Alex, Freddie Fatkin"