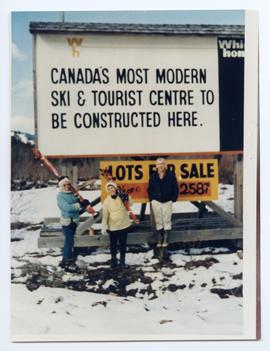 Canada's Most Modern Ski & Tourist Centre to be Constructed Here
Two women with ski gear and one man are seen standing in front of a sign that reads, "Canada's most modern ski & tourist centre to be constructed here."
Annotations on the reverse of the print state, "Annette Wilhelmsen on left?" and "Mr. Taylor on right, others unknown."