Showing 3 results
archival descriptions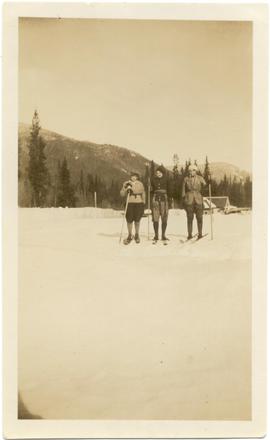 Jean Tapley (left), Myrtle Philip (right) & unidentified woman (centre) on skis.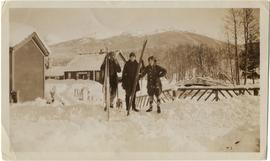 Jean Tapley and Myrtle Philip with unidentified man, all with skis. Rainbow Lodge, bridges and mountains in background.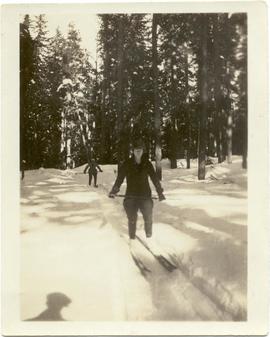 Myrtle & Jean on their way to Tapley's Farm
Two copies of photograph of Jean Tapley & Myrtle Philip, skiing to Tapleys Farm on what is now Lorimer Road. Inscription on verso (copy 1) : "beauty and the forrest [sic] beautiful / 1924, or '25 / L > R / M. Philip, Jean Tapley.&...