Showing 3 results
archival descriptions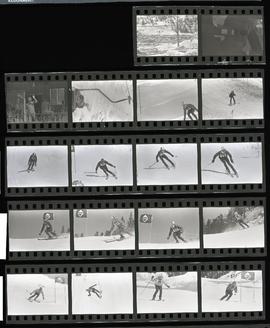 Photographs of the Creekside Gondola parking lot and a ski race on Whistler Mountain.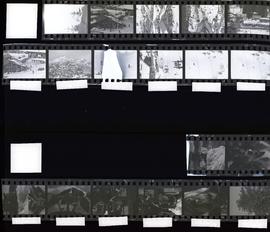 Photographs of L'Apres, the Ski School Bell and Gondola Barn, and George Benjamin's Photoshop, Photocell.
Benjamin
Fonds
[1968-1991]
Photographs including but not limited to the Canadian Garibaldi Championships [1968], freestyle skiing, avalanche patrol, First Aid Ski Patrol, chairlifts, Pacific Great Eastern train, Toad Hall, helicopter landings, kayaking, Zube's Mushroom House, marijuana growing, the Crazy Canunks in Aspen, Franz Wilhelmsen skiing in 1982, Whistler aerials, Tokum Corners, summers at Lost Lake and Nita Lake, George Benjamin's family, construction of Town Hall, squatters at Jordan's Lodge, flood damage and landscapes, Pemberton rodeo, skiing on Whistler Mountain, hang-gliding, Gelandesprung ski jump contest, competitive downhill ski races, recreational skiing, windsurfing on Alta Lake, canoeing and kayaking on the River of Golden Dreams, avalauncher gun, Pacific Great Eastern maintenance and train during a snowstorm, fishing on Alta Lake, Gondola Barn in Creekside, chairlifts on Whistler Mountain, Roundhouse, Nancy Greene Summer Ski School, World Cup 1984, landscapes of Whistler, Pemberton, Mount Currie Rodeo, salmon smoking, and a party at Jordan's Lodge on Nita Lake.