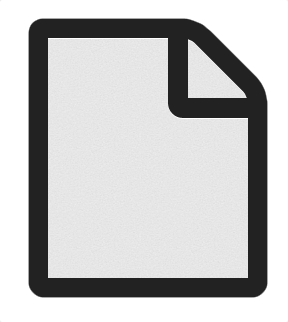 Picture_3.png
Área de título y declaración de responsabilidad
Otra información de título
Título declaración de responsabilidad
Área de edición
Declaración de responsabilidad de edición
Área de detalles específicos de la clase de material
Mención de la escala (cartográfica)
Mención de proyección (cartográfica)
Mención de coordenadas (cartográfica)
Mención de la escala (arquitectónica)
Jurisdicción de emisión y denominación (filatélico)
Área de fechas de creación
Área de descripción física
Área de series editoriales
Título apropiado de las series del editor
Títulos paralelos de serie editorial
Otra información de título de las series editoriales
Declaración de responsabilidad relativa a las series editoriales
Numeración dentro de la serie editorial
Nota en las series editoriales
Área de descripción del archivo
Alcance y contenido
Photographs including but not limited to the Canadian Garibaldi Championships [1968], freestyle skiing, avalanche patrol, First Aid Ski Patrol, chairlifts, Pacific Great Eastern train, Toad Hall, helicopter landings, kayaking, Zube's Mushroom House, marijuana growing, the Crazy Canunks in Aspen, Franz Wilhelmsen skiing in 1982, Whistler aerials, Tokum Corners, summers at Lost Lake and Nita Lake, George Benjamin's family, construction of Town Hall, squatters at Jordan's Lodge, flood damage and landscapes, Pemberton rodeo, skiing on Whistler Mountain, hang-gliding, Gelandesprung ski jump contest, competitive downhill ski races, recreational skiing, windsurfing on Alta Lake, canoeing and kayaking on the River of Golden Dreams, avalauncher gun, Pacific Great Eastern maintenance and train during a snowstorm, fishing on Alta Lake, Gondola Barn in Creekside, chairlifts on Whistler Mountain, Roundhouse, Nancy Greene Summer Ski School, World Cup 1984, landscapes of Whistler, Pemberton, Mount Currie Rodeo, salmon smoking, and a party at Jordan's Lodge on Nita Lake.
Área de notas
Origen del ingreso
Donated by George Benjamin, Oct. 2010.
Arreglo
The arrangement reflects original order.
Ubicación de los originales
Disponibilidad de otros formatos
Condiciones de uso, reproducción, y publicación
All inquiries regarding use, reproduction, and publication should be addressed to museum staff.
Instrumentos de descripción
Nota general
We acknowledge the financial support of the Government of Canada through Library and Archives Canada, and administered by the Canadian Council of Archives.
Identificador/es alternativo(os)
Puntos de acceso
Puntos de acceso por materia
Puntos de acceso por autoridad
Área de control
Identificador de registro de descripción
Identificador de la institución
Reglas o convenciones
RAD, July 2008 version. Canadian Council of Archives.
Fechas de creación, revisión o eliminación
Catalogued by Bradley Nichols, 2011.
Revised November 2016.
Escritura de la descripción
digital object metadatos
Tamaño del archivo
12.1 KiB
Cargado
11 de diciembre de 2011 13:00
digital object (Ejemplar original), área de permisos
digital object (Referencia), área de permisos
digital object (Miniatura), área de permisos